The Digital MiniCanal Combo units combine our Digital Mini-Canal with our custom-fit sleeves. This gives you the most cost effective custom electronic on the market today.
The Digital MiniCanal Combo units come in Red (Right Ear) and Blue (Left Ear) and you can choose either a Black or Tan face-plate
The MiniCanal Combos are a custom-made product which gives you a perfect fit for your ear canal and the highest level of comfort. 
Amplification Levels:
Memory 1: 6 dB gain
Memory 2: 12 dB gain
Memory 3: 16 dB gain
Memory 4: MUTE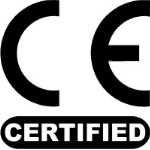 Features:
Body Style: In-The-Ear (ITE)
4 Channel Digital Circuitry
Battery Size: 10
Warranty: 1 Year
CE Certified
Peak OSPL90-dBSPL ………………………… 97
90dB HFA-dBSPL …………………………….. 93
HFA/FOG-dB …………………………………… 25
RTG Range-dB ………………………………….. 16
Battery Drain – mA …………………………. 0.72
Freq. Range-Hz (F1-F2) ………….. 250-6000
Distortion ………………………………………. <2%
EQ Input NOISE …………………. <28 dB SPL
Attack/Release Time -mS ………. <15 / <200
BigShots are great for shooters!  Hear speech but compress impulse sounds including gun fire as well as industrial noise.   Great noise reduction with a short attack time. 
BigShots are also great for monster truck, racing and other extreme noise sports.
Features: Amplified Telecoil, Four Programs, Volume Control, 312 Battery, Wax Barrier
Computerized Perfect Fit: Laser scanned 0.002" accuracy
Shell colors: Beige (standard), Clear, Transluscent Red/Blue
Faceplate color: Beige (standard), Black
Wireless BluetoothConnectivity
HydroguardTM: Helps resist water, wax, sweat, oil and corrosion
WindBlockerTM System: Reduces wind noise for outdoor use
WhistleBlocker: Eliminates buzzing and whistling.